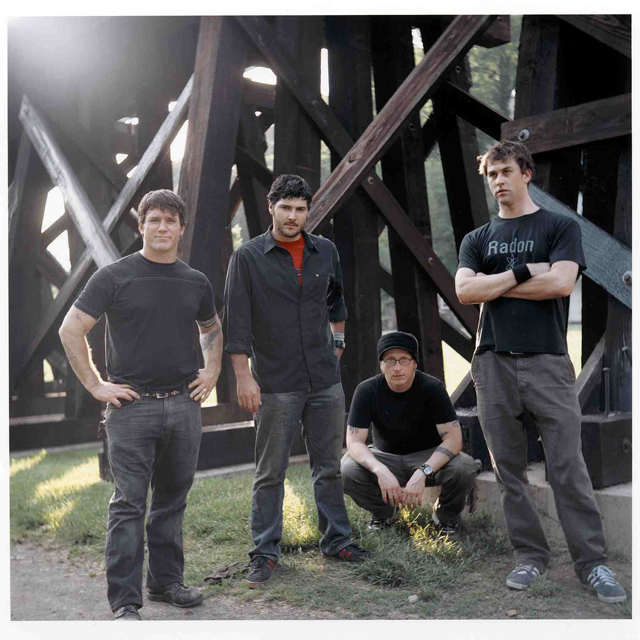 Integrantes:
Chuck Ragan - Voz/Guitarra (1993-2005, 2007->)
Chris Wollard - Voz/Guitarra (1993-2005, 2007->)
Jason Black - Bajo (1993-2005, 2007-persent)
George Rebelo - Batería (1993-2005, 2007->)
Banda de Punk, Rock de la ciudad de Gainesville, Florida, USA. La banda se inicia en el año 1994 a partir de 2 bandas: Fossil y Thread. Ya en el año 1955 graban su EP "Push For Coin". También graban en estudio "Finding The Rhythms". En 1996 graban "Fuel For The Hate Game". En 1997 lanzan el tercer álbum de estudio, "Forever and Counting"; la banda decide separarse. En 1998 la banda graba su álbum en concierto, "Live at the Hardback", el 28 de agosto en el Hardback Cafe de Gainesville, Florida. En 1999 graban "No Division". En el 2001 graban lomejor de sus recopilatorios compartidos, EP´s y todos sus 7'' en "Never Ender". También en 2001 sacan a la venta "A Flight And A Crash", seguido de "Caution", en 2002 y "The New What Next" en 2004. En mayo del 2005 anuncian oficialmente qu la banda desaparece. Menos Chuck, los demás integrantes forman "Draft".
Temas
Videos